The Museum of Modern Art New York apologizes after asking leading British Ghanaian artist, Heather Agyepong to leave Black Power Naps installation following another visitor's complaint.
The Museum of Modern Art (MoMA) in New York has issued an apology to the British Ghanaian artist Heather Agyepong after she was ejected from an installation hosted in the museum and intended specifically as a safe and restful environment for Black visitors. Heather Agyepong visited New York City's Museum of Modern Art to view the "Black Power Naps" installation by artists Navild Acosta and Fannie Sosa. An exhibit which calls attention to the "sleep gap," a theory explaining the insufficient sleep Black people get in the U.S. compared to white people. While observing, Agyepong shared that she was asked to leave after interacting with another visitor. 
On 25 March, Agyepong posted a video on Twitter in which she claimed she was asked to leave an exhibit after her interaction with another visitor led that person to complain to museum employees that Agyepong was "aggressive".
"Me and another Black girl got kicked out because a white lady came in and was laughing. And we said, 'I think the space is kinda centered around Black people," Agyepong recounted in a Twitter video. "She started shouting and saying I was aggressive. She said I should be kicked out, that she works for the UN, and she's going to complain. So, I got kicked out of an exhibition centered around Black people and rest."
She followed up with a tweet saying, "Basically, they told me. You can never rest!" addressing the Museum.
According to The Art Newspaper, the spokesperson emphasized the museum's dedication to "protect the experiences of Black visitors and visitors from Indigenous communities and communities of color" and intends to "explore" procedural changes such as additional signage, staff, and staff training. These changes will include consultation with "Black Power Naps" organizers Acosta and Sosa, who prioritize creating a safe space for Black people.
"We insisted as soon as we were first contacted that this piece needed a serious commitment to anti-racism and that not doing so could warrant violence to our community, and we have been insisting ever since," Black Power Naps co-creator Acosta told the outlet. "It is only now that they are recognizing how urgent this is and willing to remunerate this labor. It's been an uphill battle. In January, we ourselves were told to be quiet in our own installation by a white visitor."
Agyepong calls on MoMa to follow the lead of other museums who have instigated anti-racism training among staff members. "So many institutions are making the choice to take real active measures to ensure new policies are put in place to eradicate any form of discrimination and hold their hands up when they get things wrong," she says. "I do hope MoMa makes the right choice."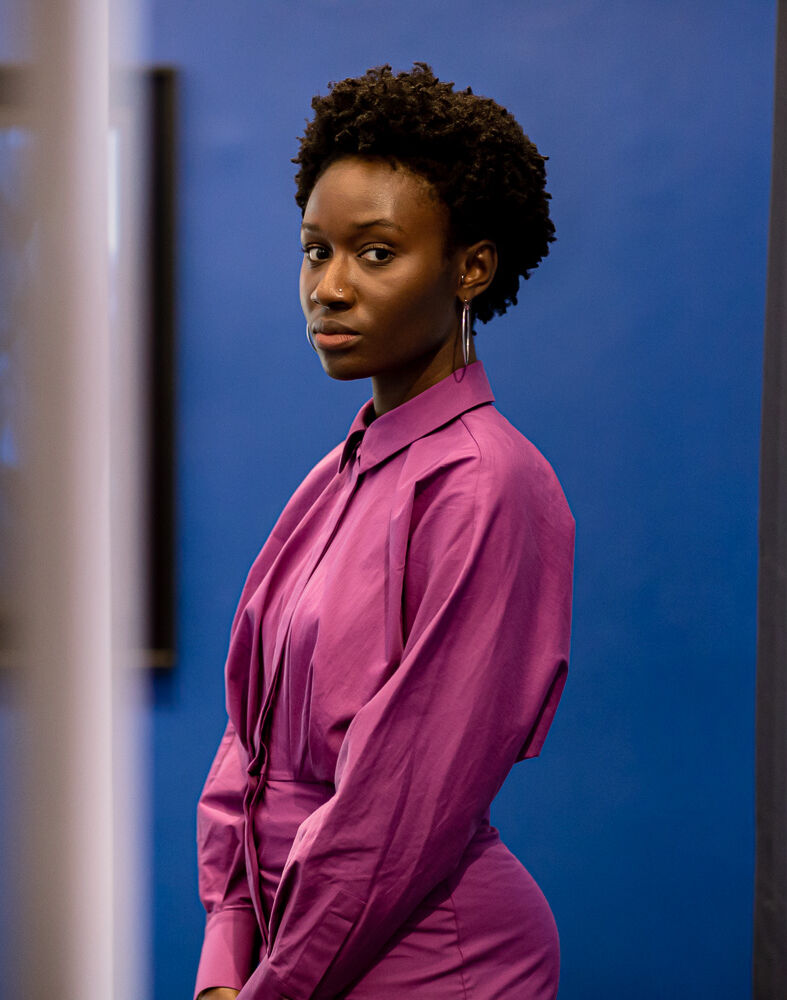 In a statement to The Art Newspaper, a MoMA spokesperson said the museum plans to add more staff to the installation and will "explore" further procedural changes, including additional signage and staff training, in consultation with the organisers of Black Power Naps.
"We reached out to Heather Agyepong and apologised," the spokesperson says. "We are committed to presenting programs that move race equity values forward and we acknowledge there will be challenges to work through and learn from as we support and invite artists and audiences to engage on these important issues."
Just a few hours ago, Agyepong posted her final thoughts on twitter concerning her experience during the whole ordeal. The tweet also confirms the need for the Museum to issue proper training for their staffs as people confirmed their troubling incidents with MoMa.
Heather Agyepong who lives and works in London, was awarded both the Photo London x Nikon Emerging Photographer Award and the Photographers Gallery New Talent Award in 2021. Her experience is obviously one of many faced by the blacks in the art community and it is necessary to tackle such issues before they escalate to a point where there will no longer be seats on the table.